Diocesan Leadership Day, April 9 - Selinsgrove
Strengthening your congregation's financial impact for mission and ministry
Sponsored by the Episcopal Church Foundation, working in partnership with the Diocese of Central Pennsylvania
Apr. 9, 8:30 a.m.-3:00 p.m.
Location: All Saints, Selinsgrove, Pa.
Information workshops for all church leaders, specifically helpful to wardens, vestry, treasurers and clergy
Keynote speaker The Rev. Jerry Keucher will present practical advice and encouragement for those who are seriously concerned about improving the health of any parish. New ways of Stewardship living in our congregational structures; what tools do we need? Where do we begin? Strategies for working out budgets and developing a financial recovery strategy with a focus on spiritual formation.
Additional all day sessions:
Building Endowments by Building Trust
Jump Start & Recasting Assets
Ways to hold stewardship conversations in your parish
Visit the website for more information, or register here.
Parish Lenten Schedules
A listing of parish Lenten services and programs is now available on the website. Don't see your parish listed? Contact Linda Arguedas with your parish's schedule.
Spring Convocation Dates
All meetings will begin promptly at 6 p.m. Light refreshments.

Altoona - Wednesday, Apr. 6 - St. Paul's, Philipsburg
Southern - Tuesday, Apr. 12 - St. Andrew's, York
Lancaster - Thursday, Apr. 14 - St. Edward's, Lancaster
Susquehanna - Tuesday, Apr. 19 - Christ Memorial, Danville
Northern Tier & West Branch - Tuesday, Apr. 26 - Trinity Church, Jersey Shore
Harrisburg - Thursday, Apr. 28 - Mt. Calvary, Camp Hill
Featured Parish: St. Andrew's, York
Outside the Red Doors (and Across the Street)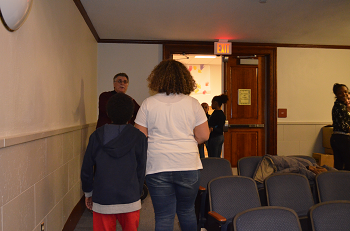 St. Andrew's, York, is reaching beyond its red doors to partner with a national program and a neighboring elementary school. Read about the parish's extensive and creative outreach efforts here.

Would you like to share your parish's story here in the Diocesan Digest? Contact Linda Arguedas to find out how.
Sacred Stitches Group to Meet
Sacred Stitches will be hosted by St. Edward's, Lancaster, on Apr. 9, from 10:00 a.m. until 2:00 p.m. We invite you to join the fun, make new friendships and share your ideas. There will be a yarn table for sharing yarn not used. St. Edward's provides us with snacks and beverages and we ask you to bring a bag lunch.

Contact Jeannie Zeller for more information.
Diocesan Asset Map
Mr. Edward A. Robertson of St. Andrew's in the Valley has been appointed as the Emergency Disaster Coordinator for the Episcopal Diocese of Central Pennsylvania. Ed is also the Diocesan contact for the Episcopal Asset Map.

About the map:

Episcopal dioceses across the United States are invited to establish and expand their digital presence on the Episcopal Asset Map, a joint project of Episcopal Relief & Development and the Domestic and Foreign Missionary Society.

This online platform shows the locations and ministries of Episcopal churches, schools and institutions. Pins appear on the map, and scan and search functions allow users to explore their local area or the entire country. Clicking on a pin (or a link from the list view) provides contact information and descriptions of programs. Currently the Diocese of Central Pennsylvania has participation from ten parishes.
Take the time and join the Asset Map – fill out the survey.

The success of the map depends on YOU!

View the diocesan map here; for more information and to take the survey, click here.

Have questions? Contact Ed Robertson.
Bishop's Open to Support Feed My Sheep Ministry
In June 2015 the Bishop's Open raised close to $5,000.00 in support of the Feed My Sheep Ministry.

Proceeds from the golf event went to support various feeding ministries throughout the diocese: Central Pennsylvania Food Bank; The Gleaning Project-Chambersburg; Trinity-Chambersburg; The Gleaning Project-Gettysburg; Christ Church-Williamsport; St. Stephen's, Mt. Carmel; Christ Church-Coudersport; Project Share-Canstruction; St. Matthews-Sunbury and the The Gleaning Project-Lancaster.

From Deacon Wanda: "It is with deep gratitude I approach my second year as serving and leading the ministry of Feed My Sheep. I have listened, observed and learned from those in great service in their communities. My heartfelt thanks to the Bishop's Open Committee for their support."

So, practice your golf swing and Save the Date of Sept. 12, 2016 for the next Bishop's Open to be held in State College. Come out and support Feed My Sheep and spend the day on the course with Bishop Scanlan!

Diocesan Youth Events
Learn more and register for the Junior High "Narnia" Retreat for grades 6-9, Apr. 1-3, Camp Mt. Luther, Mifflinburg.

For a complete list of upcoming youth events, go here.
Save the Date
Clergy Renewal of Vows, Mar. 22, St. Stephen's Cathedral, Harrisburg, 10 a.m. and Trinity Pro Cathedral, Williamsport, 5 p.m.
THRIVE: Leadership Development, Apr. 9, All Saints, Selinsgrove
Clergy Day, May 3, St. Andrew's, State College
Website Training Day with Digital Faith, May 14, Ramada Conference Center, State College (email Linda Arguedas for details)
2016 Diocesan Convention, Oct. 14-15, 2016, Spooky Nook Conference Center, Lancaster, Pa.
Remember in Your Prayers
The complete diocesan prayer list is available on the website.