The 145th Diocesan Convention will take place at the Blair County Convention Center, Altoona, with Opening Eucharist hosted by St. Luke's Episcopal Church, Altoona, Oct. 16-17, 2015
Friday evening, Oct. 16 – Keynote & discussions with Bishop Audrey Scanlan (Blair County Convention Center)
Saturday, Oct. 17 – Opening Eucharist, 9 a.m., St. Luke's, Altoona

Business session to follow Eucharist (Blair County Convention Center)
Convention Business Information
The following information can be reviewed on the diocesan website.
Other Tidbits for 2015 Diocesan Convention
Directions to St. Luke's Church from the Blair County Convention Center and surrounding hotels can be found here.
Carpooling to St. Luke's for the Opening Eucharist is suggested. Valet parking will be available at the church. There is no charge for parking at St. Luke's Church.
St. Luke's Church is compliant with ADA. There are two handicap accessible bathrooms. A ramp and a lift have been installed, giving access to a handicap accessible bathroom and the parish hall.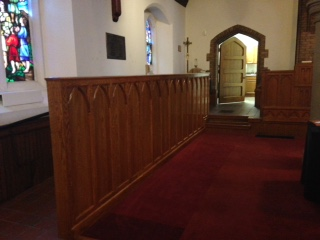 New this year: All alternate delegates and guests will be seated on the convention floor – no overflow room.
The convention will be livestreamed. Please check the diocesan website for the links as convention approaches.